Gallery
One of our fine litter.
Zanella, our beautiful Supreme Grand Champion.
Jerry Lee is a wonderful Bombay male with fantastic eye color. He lives with his people in Wienna, Austria.
Larizza and Betzy stretching out on the couch.
Zanella poses.
Zaviola in our 'escape proof' backyard.
The Bombays enjoying the afternoon sun
Tired cat!
Neu Heidebergen McGyver, our new handsome breeding male.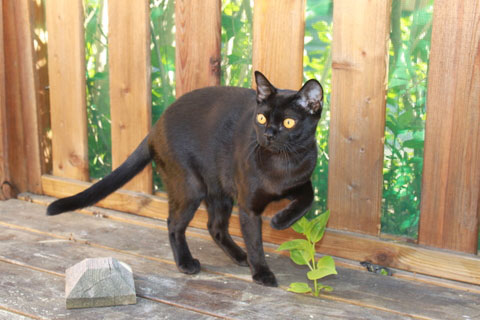 Larizza exploring outside on the patio.
Larizza.
The first sight of snow confuses Jazzmin and Zaviola.
Crezpo.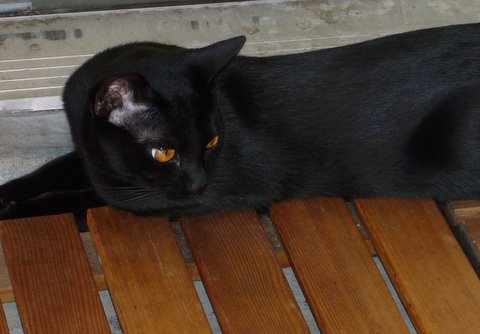 Zorro.
Curious and always on the go.
A kitten from one of our litters. There were three that time.
Two sweethearts.
Betzy, the balance artist.